Accounting Staff
Seeking qualified finance staff?
Australian Work Force provides qualified and experienced accounting, banking and finance staff from a database of per-screened, experienced candidates.
Our skilled candidates are ready for work
When you register your job vacancy with Australian Work Force, you'll have access to job-seekers with professional experience in following roles:
Analysis, Planning & Strategy
Payroll Officer
Financial Accounting & Reporting
Credit Analysis
Audit, Risk & Operational Review
Chief Financial Officer
Accounts Officer / Clerk Assistant Accountant
Credit Control / Analysis
Accounts Payable / Receivable
Financial Controller
Insolvency & Corporate Recovery
Management Accounting
Finance Manager /Management Accountant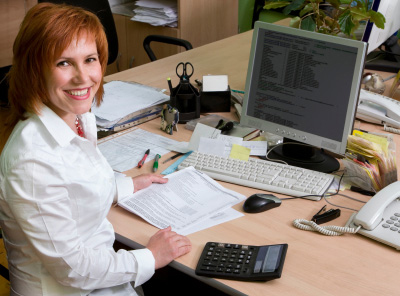 Name your vacancy requirement and we'll fill it
You can depend on us to put forward candidates of high quality when you need to fill accounting vacancies. We can find candidates for:
Urgent placements
Permanent roles
Casual positions
Temporary vacancies
Short or long-term contracts
Casual to permanent roles
Fill your accounting vacancy today
Engaging Australian Work Force to fill accountancy and finance positions saves you time and money by providing per-screened candidates with the verified credentials to step in and fill your vacant role. Our service lets you stay on top of your everyday work while we find the perfect candidate, quickly.
Use our easy online employer inquiry service to contact us about your permanent or casual accounting staff requirements. Or call us now on 1300 795 965. A consultant with accounting recruitment experience will be assigned to you for dedicated service.

Full Service Recruitment. We take care of everything for you to save you time & efforts. From interviewing candidates, short listing, reference checking, contracts, etc.

Competitive Rates. Our promise is to provide you with high quality service at highly competitive rates

Large & Filtered Database. We have over 10,000 candidates that have had their applications filtered by our consultants to guarantee quality

Urgent & Specialized Hiring. We can provide staff within 24 hours! That's how confident we are in our database. Speak to our consultant for specialized recruitment

Quick Quotes. We will give you a quote within 24 hours

Australia Wide Offices. We have offices in every Australian estate