Warehouse Staff
Need experienced warehouse staff?
Australian Work Force is the agency to call for pre-screened warehouse staff. Let us find the right worker from our database of tens of thousands – efficiently – to help you keep your production line humming.
Why use us to find warehouse staff?
All candidates supplied by Australian Work Force have been reference-checked and inducted. When you come to us for warehouse staff, your dedicated recruitment consultant will access our comprehensive job-seeker database saving you time and downtime costs.
We will fill the following positions rapidly, to keep your production schedule to time:
Storeman
Inventory Managers
Warehouse Supervisors
Dockhands
Store Manager
Stores People
Forklift Drivers
Labourers
Leading Hands
Warehouse Managers
Pick-and-pack Staff
Order Fulfilment Staff
Truck Drivers
MR/HR Drivers
Process Workers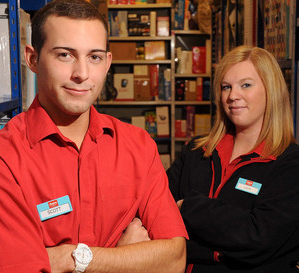 Select from a trained warehouse workforce
Staff training and accreditation is part of the Australian Work Force suite of services to people seeking work. This means we can offer you candidates with formal training and certification for your warehouse and logistics roles.
For more than 15 years we have provided major Australian warehouses and third-party logistics companies with trained staff. Currently we provide an average of 100 workers per month to the sector.
Call us to keep your production running to schedule
Finding time in your day or week to hire staff can have a serious impact on your output. Australian Work Force does that job for you, with efficient professionalism. You'll get the best staffing result in the quickest time, letting your team get on with the job.
Call us today on 1300 795 965 to prevent delays when you need warehouse staff. Or you can enquire online for a prompt response from one of our recruitment specialists.

Full Service RecruitmentWe take care of everything for you to save you time & efforts. From interviewing candidates, short listing, reference checking, contracts, etc.

Competitive RatesOur promise is to provide you with high quality service at higly competitive rates

Large & Filtered DatabaseWe have over 100,000 candidates that have had their applications filtered by our consultants to guarantee quality

Urgent & Specialized HiringWe can provide staff within 24 hours! That's how confident we are in our database. Speak to our consultant for specialized recruitment

Quick QuotesWe will give you a quote within 24 hours

Australia Wide OfficesWe have offices in every Australian estate