Industrial Staff
Seeking Industrial staff?
Australian Work Force has a national database of experienced industrial job-seekers covering Sydney, Melbourne, Brisbane, Adelaide and Perth. Our dedicated industrial recruitment team understands manufacturer site requirements and the direct effects of production down-time on this highly variable sector.
With a history of servicing the top 100 ASX manufacturing companies, Australian Work Force offers a range of support services including a 24/7, 365-day dedicated Customer Care Center, interpretation of awards and agreements, electronic time and attendance systems and a commitment to best-practice WH&S.
Find the workers you need
The Industrial Division of Australian Work Force recruits for the following roles: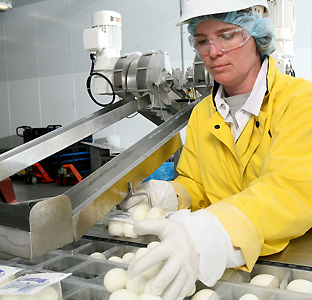 Operations Managers
Maintenance Managers
Production Managers
Quality Assurance Coordinators & Managers
Process Workers
Automotive Production Workers
Food Process Workers
Team Leaders
Fill those jobs today
Australia's blue chip industries are among the many national organisations using Australian Work Force to find industrial staff of every skill level. Call us today on 1300 795 965 with your requirements, or send an online enquiry and one of our experienced recruiters will reply promptly with a solution.
You benefit by using our 24/7, 365-day per year Customer Care Centre and have access to our industrial relations, risk-management, payroll and strategic account services when you use Australian Work Force.

Full Service RecruitmentWe take care of everything for you to save you time & efforts. From interviewing candidates, short listing, reference checking, contracts, etc.

Competitive RatesOur promise is to provide you with high quality service at higly competitive rates

Large & Filtered DatabaseWe have over 100,000 candidates that have had their applications filtered by our consultants to guarantee quality

Urgent & Specialized HiringWe can provide staff within 24 hours! That's how confident we are in our database. Speak to our consultant for specialized recruitment

Quick QuotesWe will give you a quote within 24 hours

Australia Wide OfficesWe have offices in every Australian estate