Call Centre Staff
Need call centre workers quickly?
Australian Work Force has more than 15 years of experience providing call centre staff to businesses, for inbound, outbound and support call services. Engaging us to fill your call centre vacancies means you have access to more than 10,000 pre-screened candidates from our national database.
Skills to fill every call centre role
Australian Work Force understands that staff retention is the key to high productivity for any call centre. Our specialist recruiters will shortlist the candidates that can contribute to your call centre's results.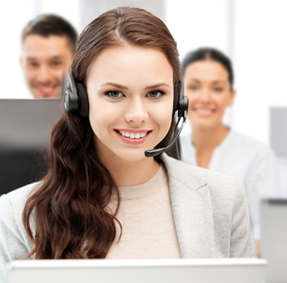 We do this by filling your vacancies from a filtered database that instantly identifies relevant candidates to fit your needs. We can recruit from our in-house database for following call centre positions:
Customer Service (inbound and outbound)
Team Leaders
Multilingual Operators
Sales and Lead Generation Operators
Trainers and Facilitators
Centre Manager
Workforce Management and Planners
Help Desk Operators
Customer Retention
Project Managers
Operations Managers
Data update
We provide call centre workers for your:
Short-term positions
Permanent roles
Casual and contract jobs
Casual-to-permanent opportunities
Call Centre Management Services
Our dedicated Call Centre Division also provides businesses with tailored solutions for managing the specialist needs of the call centre industry and its inbound, outbound, support call requirements. We provide management services and consulting to help with your:
KPI strategies
Onsite management
Staff retention
Customised volume recruitment
Talent management
Benchmarking tools
Comprehensive assessment and evaluation
Start hitting your targets today
Managing call centre recruitment in-house is time-consuming and costly when it keeps you from meeting your daily targets. Make the right hires first time, using the services of Australian Work Force and our specialist Division dedicated to servicing this industry.
Call us today on 1300 795 965 or contact us online for a prompt reply from one of our experienced consultants.

Full Service Recruitment. We take care of everything for you to save you time & efforts. From interviewing candidates, short listing, reference checking, contracts, etc.

Competitive Rates. Our promise is to provide you with high quality service at highly competitive rates

Large & Filtered Database. We have over 10,000 candidates that have had their applications filtered by our consultants to guarantee quality

Urgent & Specialized Hiring. We can provide staff within 24 hours! That's how confident we are in our database. Speak to our consultant for specialized recruitment

Quick Quotes. We will give you a quote within 24 hours

Australia Wide Offices. We have offices in every Australian estate