Office Administration Staff
Need efficient, reliable office staff?
The Office Support Division of Australian Work Force will find talented office workers for your vacancies from its comprehensive national database. Whether you need urgent, casual, short- or long-term temporary staff, permanent or casual-to-permanent, we have them, ready to go.
Access to 10,000-plus pre-screened candidates
Why add the job of hiring office staff to your long list of tasks? When you use our recruitment service, a dedicated, experienced consultant will work for you to find the perfect applicant from our national database of more than 10,000 candidates. Every job-seeker registered with Australian Work Force has been pre-screened and tested.
We've got you covered for office admin staff
Australian Workforce Office Support Division recruits for following roles and more:
Account Clerks
Data entry
Business Support
Administrators
Office Managers
Account payable/ Receivable
Account executives
HR managers
Customer Service Managers
Personal Assistants
Executive Assistants
Secretaries
Receptionists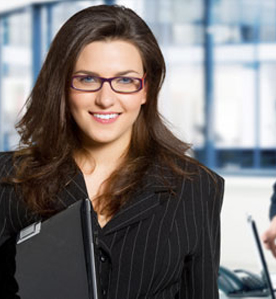 Why use us to find office staff?
Australian Work Force provides a cost-effective way of finding the best candidate, quickly. If you don't have the time to read through dozens or hundreds of resumes, schedule shortlisted candidates for first and second-round interviews and check references, it makes sense to use an agency.
Candidates on our database have already been screened, so we can jump straight to action when you contact us with details of your vacancy. Our professional assessment tools have already filtered eligible candidates, making the hiring process much faster and easier than doing it yourself.
You also get the benefit of using our 24/7, 365-day per year Customer Care Centre, industrial relations, risk-management, payroll and strategic account services.
Contact us if you need to fill urgent, short-term, long-term or permanent office positions quickly and efficiently. Call 1300 795 965 or send an online enquiry for a fast reply from a member of our Office Support team.

Full Service Recruitment. We take care of everything for you to save you time & efforts. From interviewing candidates, short listing, reference checking, contracts, etc.

Competitive Rates. Our promise is to provide you with high quality service at highly competitive rates

Large & Filtered Database. We have over 10,000 candidates that have had their applications filtered by our consultants to guarantee quality

Urgent & Specialized Hiring. We can provide staff within 24 hours! That's how confident we are in our database. Speak to our consultant for specialized recruitment

Quick Quotes. We will give you a quote within 24 hours

Australia Wide Offices. We have offices in every Australian estate