Sales Staff
Seeking a top sales professional?
You need to act fast when business is going. That's why it pays to use Australian Work Force to screen sales candidates for the best candidate to help grow your business. When you ask us to find sales people, your dedicated recruitment consultant will access to a national database of over 10,000 job-seekers.
You won't waste precious time on do-it-yourself hiring. Let us shortlist, screen, skills test and reference-check candidates for you. When you use Australian Work Force, you will have instant access to sales professionals with the right experience to fill vacancy.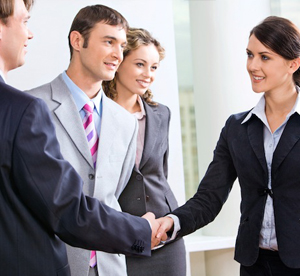 Sales and marketing recruits for every role
Australian Workforce recruits for the following sales and marketing positions:
Sales Roles
Sales Representative
Sales Consultants
Business Development Managers
Customer Service
Marketing Roles
Marketing Co-ordinators & Managers
Advertising Consultants & Managers
Social and Digital Media Marketing
Print Media Marketing
Google Marketing Experts
Communication Officers & Managers
Public Affairs Officers & Managers
Website Specialists
International Marketing Experts
Ready to grow your profits? Call us today
Don't put it off. Find your next sales or marketing recruit through us and start taking advantage of the market growth in your field. Call one of our consultants today on 1300 795 965 or send an online enquiry describing your recruitment needs and you'll hear back from a member of our team promptly.

Full Service Recruitment. We take care of everything for you to save you time & efforts. From interviewing candidates, short listing, reference checking, contracts, etc.

Competitive Rates. Our promise is to provide you with high quality service at highly competitive rates

Large & Filtered Database. We have over 10,000 candidates that have had their applications filtered by our consultants to guarantee quality

Urgent & Specialized Hiring. We can provide staff within 24 hours! That's how confident we are in our database. Speak to our consultant for specialized recruitment

Quick Quotes. We will give you a quote within 24 hours

Australia Wide Offices. We have offices in every Australian estate