Receptionists
Looking for the face of your business?
Australian Work Force understands the importance of the job that forms the 'face' of your business: the receptionist. Among our 10,000-strong database of office support staff, we have experienced and friendly receptionists who are ready to be the frontline contact at your office.
Need a receptionist urgently? Short-term? Permanent?
Our extensive national list of office support staff is up-to-date and contains pre-screened, reference-checked candidates skilled in reception duties.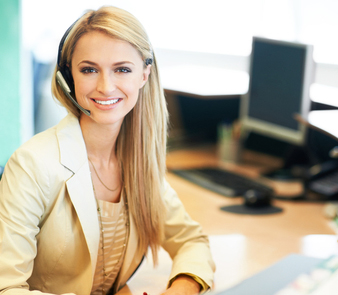 If you need a frontline position filled urgently; if you have an additional casual reception role available during peak times or need a permanent receptionist to manage daily operations from a busy switchboard to meet-and-greet, to mail clerk duties, we'll find the right person for the job.
Your next receptionist is one phone call away!
Call our Office Support Division today on 1300 795 965 to end your search for a high quality receptionist to keep your business running smoothly and professionally. Or send an online enquiry for a fast reply from a member of our team.

Full Service Recruitment. We take care of everything for you to save you time & efforts. From interviewing candidates, short listing, reference checking, contracts, etc.

Competitive Rates. Our promise is to provide you with high quality service at highly competitive rates

Large & Filtered Database. We have over 10,000 candidates that have had their applications filtered by our consultants to guarantee quality

Urgent & Specialized Hiring. We can provide staff within 24 hours! That's how confident we are in our database. Speak to our consultant for specialized recruitment

Quick Quotes. We will give you a quote within 24 hours

Australia Wide Offices. We have offices in every Australian estate